Garage Door Service Haverstraw 10927
Garage Door Repair Haverstraw New York, 10927
One of the local places that Meta Garage Doors offer garage doors repair and installation services in Haverstraw New York. If you live in Haverstraw New York, and you are searching for a reliable garage door contractor for your next project, you are in the right place. We have the experience, the parts and the knowledge to perform all kinds of garage door repair and installation in Haverstraw 10927. From residential to commercial, from heavy duty spring repair to residential opener installation, this is what we do, and we like to think that we do it the best in Rockland County.
Our tracks that drive around Rockland County are loaded with tools and high quality garage doors parts that give our techs all they need, in order to complete the job on the first time they come to your place. Each one of our technician, know exactly what name he represent, and they will always do their best, to fix the problem, and to make sure that it won't happen again. Since you are located in Haverstraw NY, you are local to us, and we can be there to assist you today, sometime within an hour.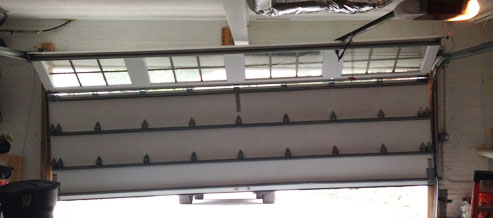 Repair all overhead doors in Haverstraw
The need to deal with a broken garage door isn't something that people need to deal with very often. And in most doors in Haverstraw, you will only need to deal with a problem with the door once every few years. But at the same time, the fact that the door is working fine, doesn't mean that you can ignore the need for lubrication. Lubricating your door twice a year will improve the way your door is working, and will ensure it will continue to work like that for many more year.
If lubricating is not enough, and you need garage door repairin Haverstraw, we can assist you. Contact us for a same day repair in Haverstraw. We repair overhead doors from all makers, and we carry with us parts for all garage doors in Haverstraw. It can be an old wooden garage door, or out of tracks steel door, we can fix it today.
Garage Door Maintenance Haverstraw
You may live in Haverstraw, in Nanuet, or you may own garage door in New Rochelle, but it won't change the fact that every overhead garage door need to be maintained. Even if it worked and still working in a perfect way, and even if you never had problems with the door, lubricating the door help the door to work in a smooth way. Ignoring the need of your garage door in Haverstraw New York for lubrication, is like asking the door to get stuck. 5 minutes of lubrication every six months, can make the difference between overhead door in Haverstraw, and overhead door that may need repairs in the near future.
The problem is that many people in Rockland County only remember that they did not lubricate their door when it is too late to simple lubricate the door, and the door may require additional service like repairs. But luckily for you, we offer same day garage door services in Haverstraw, so we will be there to help you and fix the problem today. But if that is the case, and indeed your garage need some repair, lubricating it will not help. You can use gallons of lubrication, but it will not help. The door need to be repaired first, and only then it will be ready for lubrication. Luckily for you, we offer free lubrication at the end of every garage door service we provide in Haverstraw New York. When a technician of Meta Garage Doors complete a repair, he will perform garage door lubrication. This is how we operate in Rockland County, since we know how important it is to have the garage door lubricate. You may own a garage door in New City, or garage door in Westchester County, they all need to be maintained and lubricated in order for the doors to continue move in a smooth way.
Spring Repairs Haverstraw New York
There are 2 types of spring systems in Rockland County: Extension spring system, and torsion spring system. We carry with us springs for both systems, and since we know which garage doors are the most popular in Haverstraw 10927, most chances are that we can replace the broken spring on the spot. We aim for quick and for efficient service, and completing the garage door repair on the spot is part of that service.
Most springs snap when the door is closed, since when the door is in closed position, there is the most tension on the springs, and in that pint they are more likely to break. For that matter, it doesn't mean if your garage door in Haverstraw is working with extension or torsion springs, when the spring snap you should not try and push, move or force the door to work from 2 important reasons: The first, you can easily create a bigger damage, and if you will, the repair will take longer and will cost you more. The second, and the more important reason, is that a garage door with a broken spring, whether in Haverstraw, overhead door in Nanuet, or garage door in Monsey, can be dangerous. And trying to use it when the spring is broken can result with serious injuries.
Garage Opener Haverstraw New York
It doesn't really matter if it is a garage door in Staten Island New York, or overhead door Haverstraw, when it comes to garage door opener installation, always aim for the best. And we will try to explain to you why you should invest some more in a high quality opener that will last for 15-25 years, than to invest in a cheap opener, that will probably get stuck in less than 10 years, and that can cause you a lot of problems during those years.
There are many brands who offer high quality operators. Our preferred brand in Haverstraw is Lift Master Opener, which offer high quality openers which are reliable, strong, and relatively don't cost a lot. Why we say relatively? Because the high quality openers can cost you 20-50 percent more that the cheap motors do, but in return they give you 100-200 percent in years and in quality. Aim for quality opener, and enjoy garage opener that will service you for years.
We have been installing Lift master openers in Rockland County New York for many years, and we can say that they create openers which are strong, reliable and easy to operate and program. If you are located in Haverstraw New York, and you are thinking to install a new opener, or repair an existing one, we can help you. We offer same day opener repair and installation service in Haverstraw.
Commercial overhead door Haverstraw New York
A professional contractor, whether he repair garage doors, or fix roll up gates, should be able to handle all types of projects commercial and residential. Just like a rolling gate contactor in NYC, should be able to repair both commercial and residential gates, so a garage door contractor should be able to service commercial and residential garage doors, in Haverstraw or anywhere else in Rockland County. Since when you are a pro, it won't matter to you if it is commercial or residential you should be able to deal with both.
The overhead door technicians of Meta Garage Doors specialize in all types of overhead doors services. We repair and install commercial doors, from all sizes and types in Haverstraw. The thing with commercial projects is that you need to have the right tools, and of course the experience and the knowledge to deal with heavy duty doors. When you consider yourself a pro, you should know how to repair all sorts of problems, and to provide solutions that will allow the door to work again. But repairing the door is not enough, you also need to be able to offer a quick and efficient service. And since servicing Haverstraw is local to us, we can probably fix the garage today, or within 24 hours in case we need custom made parts like commercial torsion spring.
Commercial garage maintenance Haverstraw NY
Unlike the residential garages, where you can perform the maintenance by doing it yourself, a commercial overhead door require a specialist for the job. Since a commercial garage is being used more often, and include heavy duty parts like spring and opener, it require certain knowledge. A trained technician can locate problems that you may miss during the process, and probably have the tools to perform a professional maintenance and safety inspection that you may not be able to perform.
If you own a commercial garage door in Haverstraw, and you cannot remember when the last time it have been maintained was, or if it has been more than 6 months since the last time it was maintained, you may want to consider contacting us for a same day service.
Maintain or repair?
Many times we receive calls from people in Haverstraw who lubricated the door, and still wonder why it did not fix the problem. The reason is that those people lubricated the garage since they noticed a problem, and as a general lubrication. So we will say it gain, if there is a broken part or a problem with your door, lubrication it will not fix it. If the spring snapped, the door is out of track, the pulley is broken or the opener need some adjustments, lubricating it will not help.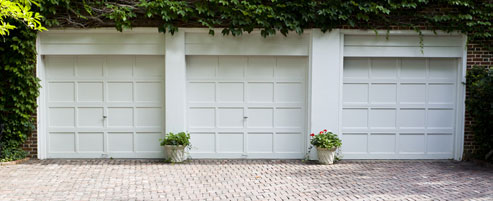 New Garage Door Haverstraw New York
Whenever we are being asked about "what garage should I install"? We always answer the same way, and it goes for every garage door, whether it is Raynor garage door, or Matalonco Garage Door in NYC: You should always aim for high quality door! The high quality doors may cost you more when you purchase them, but when you get a garage that will function perfectly for many years, it really worth the investment. If you want high quality garage door, like the doors that Meta Garage Doors install in Haverstraw, invest in quality. It will be worth when you will get a new garage door that will serve you for years.
Should I purchase an insulated garage?
This is up to you and depend on your needs. If you are located in Haverstraw, or anywhere else in Rockland County, we recommend the insulated doors since they are stronger than the hollow doors, and easier to maintain and operate, but they also have one huge advantage: they will better insulate your garage from noise and temperatures, and since they are stronger than the hollow doors, they are more resistance to damages. So even if your garage is detached from the house, you should still consider purchasing an insulated garage. The insulated doors are a great investment, and lately they took the place of the wooden overhead doors as the preferred overhead doors in Rockland County.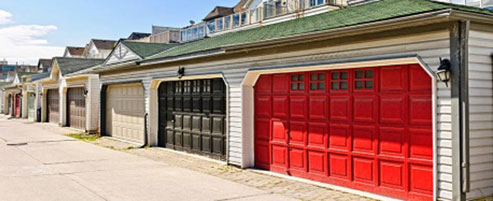 About our service in Haverstraw
We like to think, that the key to a good service, no matter if it is a new garage door installation in Haverstraw, or a garage door opener repair in Bronx, is one simple thing- you need to love what you do, and you need to love to help people who need your services. We love our job, and we enjoy helping people in Haverstraw when they need us, sharing the knowledge we acquired during years in the garage doors service around Rockland County.
Meta Garage Doors will always do our best to provide each one of our customers in Haverstraw with a high quality and professional service, and we will never leave an unsatisfied customer at the end of the day.
If you live in Haverstraw, and you need a garage door service, all you need to do is to contact Meta Garage Doors, and leave all your garage door problems in the past. We offer same day repairs for all types of overhead garages, from broken spring repair, to emergency service, we will be there for you today. Since if you are in Rockland County, you are local to us!
Important Warning about broken garage door!!!
No matter if your garage door is out of track in Stamford, or if one of the cables is lose at your commercial garage door in Haverstraw, we highly recommend, when it come to a garage door problem, to STOP USING THE GARAGE DOOR, and contact a local garage door specialist, to come and inspect the door. A broken garage door is dangerous, and continuing use of it, may cause a bigger damage, and may even hurt people who's going to use it.
Since we offer same day service in Haverstraw and in Rockland County, there is no need for you to try and force the garage to open or to close although one of the spring snapped. If you are located in Haverstraw New York and need a garage service, call us today, and one of our specialists will try to assist you.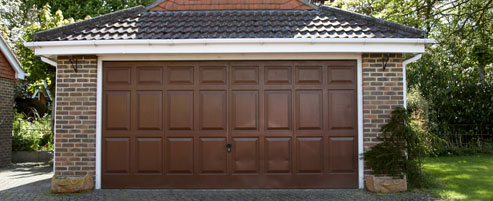 Garage door spring repair Haverstraw.

Garage safety sensors repair Haverstraw.

Garage door panel replacement Haverstraw.

Garage door cables replacement Haverstraw.

Garage door Hinge replacement Haverstraw.

Safety cables installation Haverstraw.

New garage installation Haverstraw.

Garage opener repair Haverstraw.

Garage maintenance and tune Haverstraw.

Commercial overhead door Haverstraw.

Garage frame repair and installation Haverstraw.

Window section repairs Haverstraw.

Roll up gate repairs Haverstraw.
Garage Door Service Haverstraw
Call: 845-200-2414